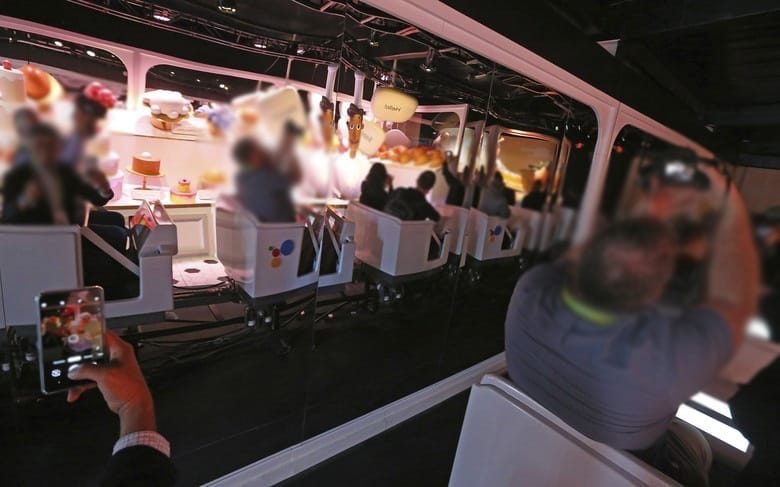 The CES (Consumer Electronics Show) in Las Vegas is known for featuring creative exhbition booths and viral gimmicks. But this one is on a whole new level.
To promote Google's Google Assistant they built a ride that is similar to 'It's a small small world' at Disney Land.
The ride featured examples of what can be done with a Google Assistant.
Here you can see what Google's CES ride looked like from the point of view of riding it.
This is definitely one of the best booth gimmicks we have seen.
Get in touch with us if you want to make an equally large impression at the CEs or another trade show.
Author Profile
Johny (John-Erik) Krahbichler is an exhibition specialist at Soliton Solutions and an experienced tech-journalist. Mr. Krahbichler's main expertise lies is in the consumer electronics industry as well as business & marketing strategy.

Currently Johny is using his experience from covering trade shows such as the CES to work with trade show exhibition marketing.