To succeed at a trade show you need to have a plan!
Know your goal.
What are you trying to accomplish? Sales, brand recognition, or finding business partners?
Have a plan to get it done.
Statistics show that exhibitors with a well thought out strategy get significantly better results. Since our specialty lies in trade show exhibition we know exactly what factors affect the performance of an exhibition.
Soliton Solutions relies on proven methods combined with new and bold ideas to make sure you stand out from the crowd.
---
Most of your goals are in turn working towards the primary goal of making a profit.
You want journalists to write about your product so it reaches more customers, you want to sell the idea of your product so the visitors go out and encourage their friends to buy it, you want to create connections with talented and important people so you can help each other be more successful.
It is important to know who you are trying to reach. Is it a journalist? is it a business partner? or is it a customer? It is Important to know, because you will not reach them in the same way.
The content of the strategy and the questions it will answer includes
Which trade/-shows and conferences presents the most value for you to visit? Based on your budget, target group, release and campaign schedule we will put forward a list of the most profitable events for you to visit.
How do you get press to write about you? We have personal experience of journalism in the tech industry that gives us unique insight into what compels press to write. We will help you find your news value and how to present it to journalists to maximize your chances of getting covered.
What should you do to stand out from your competitors? At a trade-show there are a huge amount of impressions for the visitors and being seen and remembered in the crowd is a challenge. We will look closely at what your competitors are doing and find out what you can do to steal the spotlight from them.
How to optimize your booth to attract more people? We will look at what you can do with your booth design to attract more visitors, keep them engaged and how to convert as many of them as possible to the results you are after. We also answer questions like how big of a booth do you need? and where should it be positioned?
Viral campaigns and activities can create immense word of mouth. We will investigate how you can use competitions puzzles and viral marketing campaigns to engage visitors and create buzz around your exhibition.
Make sure your staff is properly equipped and prepared for the challenge. How do you effectively use your staff? How should they act and what do they need to think about to make the best impression possible and not to accidentally squander any valuable possibilities.
Marketing materials and techniques. We will look at creative ways for you to make yourself heard, seen and remembered when visiting trade-shows and conferences. We examine both traditional material such as business cards and press conferences as well as more modern experimental tools.
In the end, the most important part is to make a lasting impression and that is what we do best.
We will work together with you to set goals for your exhibition. Then we gauge what kind of results you might see, as well as doing rigorous research and planning before the event; you need to know who will be there, exhibitors and speakers but most importantly the demographic of visitors.
After the event we can measure the results and give you a full report.
A lot of people will see your product, but despite planning many of them will forget about it when the event is over. That's why we put much effort on reconnecting after the event to maximize the result.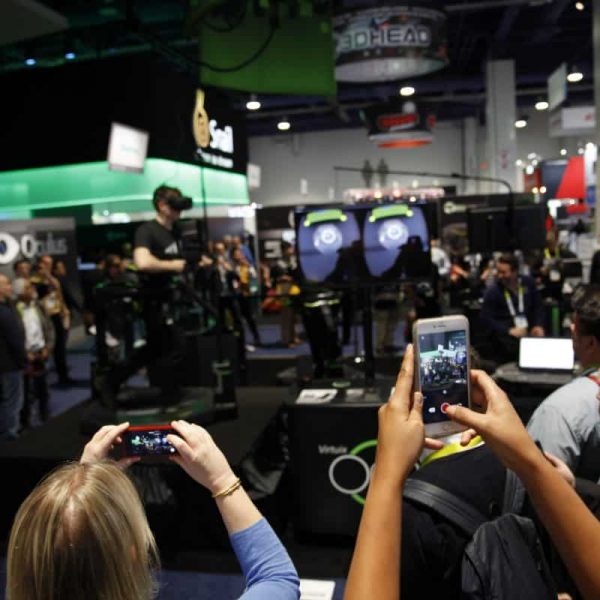 99% of marketers said they found unique value from trade shows they did not get from other marketing mediums
Their 3 most valued aspects of trade shows were: 60% of exhibitors said they value the ability to see lots of prospects and customers at the same time, and 47% said they value the ability to meet with a variety of players face to face, such as customers, suppliers, resellers, etc.

Source: CEIR: The Changing Environment of Exhibitions




Even if digital marketing is growing along our continued use of technology and the internet, exhibitions without a doubt provide something that customers can´t get from the internet.
Most tech entrepeneurs know there is value in exhibiting at conventions and trade shows, but achieving the desired results is more elusive.
Our team of marketing professionals, ex-journalists, and designers will take care of your entire exhibition experience. From designing and building a custom booth, to networking and sales.
Get in touch with us and we'll give you an exhibition that you and your customers will never forget
Author Profile
Johny (John-Erik) Krahbichler is an exhibition specialist at Soliton Solutions and an experienced tech-journalist. Mr. Krahbichler's main expertise lies is in the consumer electronics industry as well as business & marketing strategy.

Currently Johny is using his experience from covering trade shows such as the CES to work with trade show exhibition marketing.