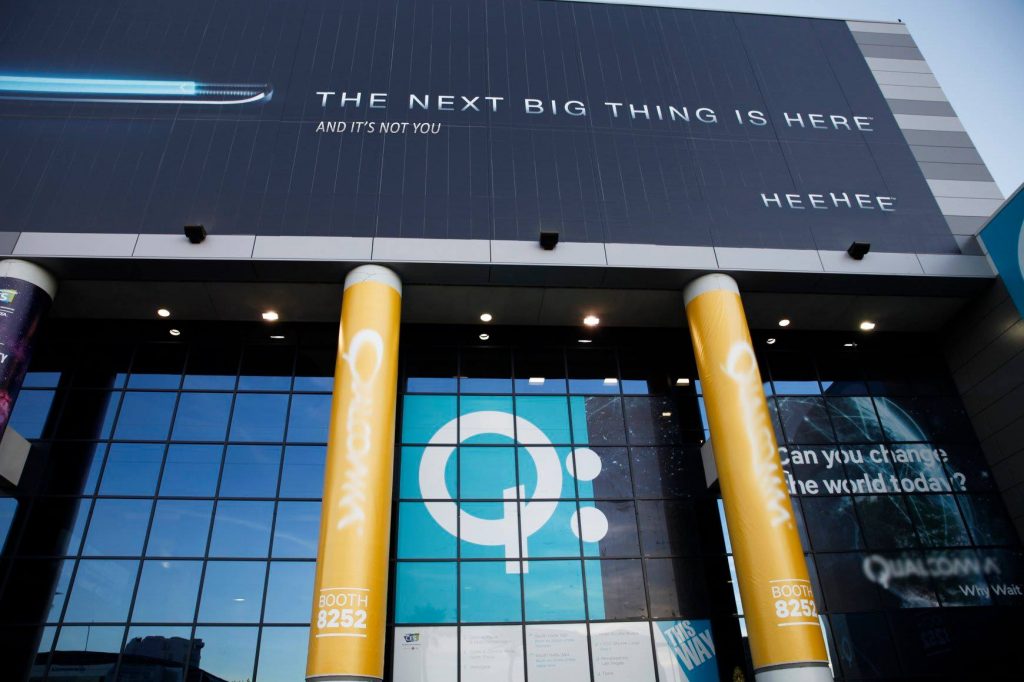 This article is based on a talk that Soliton Solutions hosted at the 2018 Game Developer Conference in Poznan, Poland



Getting the attention of press and media is crucial when exhibiting. So how do you get a journalist to write about you, when there are hundreds of interesting exhibitors to compete with?
Many tech entrepeneurs know there is value in exhibiting at conventions and trade shows, but achieving the desired results is more elusive.
This article will present the most important cornerstones of getting the optimal value out of your exhibition.


What's the difference between a successful exhibition and a failed one?
Important points:
How to identify a practical goal and work towards practical results.

How to make the most out of your booth and attract visitors to it.

How to recognize and engage press.. and how to make them write about your games.

How to convert your event experiences into results.
Skip to conclusion
Know your goal.
What are you trying to accomplish? Sales, brand recognition, or finding business partners?
Have a plan to get it done.
Most goals are in turn working towards the prime goal of making more money. You want journalists to write about your product so it reaches more customers, you want to sell the idea of your product so the visitors go out and encourage their friends to buy it, you want to create connections with talented and important people so you can help each other be more successful.
It is important to know who you are trying to reach. Is it a journalist? is it a business partner? or is it a customer? It is Important to know, because you will not reach them in the same way.
Stand out, over the crowd
Even if you are great at making a good impression when you have someone's full attention you first need to get them into your booth. To do this you need to convince everyone who passes by that your booth is one of the most interesting places for them to spend their time at.
You need to ask yourself what measures you have taken to get them in there instead of relying on them accidentally stumbling into your booth.
This can be achieved in a lot of different ways, maybe by a big landmark that literally stands out over the crowd or by having something unique and cool that creates word of mouth or having some kind of incentive to visit your place. But whatever you do it needs to be communicated to everyone that passes by.
Also your exhibitions capacity should not be limited by the number of controllers, keyboards or chairs. It is important to keep your visitors engaged and to engage more than one at a time. One way is to make sure your game is spectatable by putting up a large well placed screen that enables the crowd to look at your game, not just the person currently in the seat.
And the most crucial information, the name of your product where to buy or follow it, as well as the release date all have to be communicated clearly to everyone that walks by.
Get journalists and bloggers to write about your product
Now that you have an interesting booth that will attract all kinds of people, including journalists, what do you do?
Present your products best sides
Take a close look at your product and try to see if there are any angles you could give journalists. Perhaps you are using a new engine, an unusual art style, maybe your game has connections to real world places or events. If you analyze your product in this way you may still find newsworthiness. If you do, make sure journalists get that information.
Make it easy for press to write about you.
Give them relevant and interesting information and let them ask about anything else. The information you give them should make them start thinking in headlines and paragraphs.
Have a press kit ready
Have giveaway material ready. Review copies, discount codes, and other gifts can be useful if utilized properly. However, press kits are absolutely essential.
When someone accesses a press kit it will be for one of two possible reasons. They either liked what they saw and wish to write about it. Or they liked what they saw and want to know more about it.
Either way a journalists needs to be convinced to even open your press kit. More often than not they will have already decided to write about your product when they do. However, the content of your press kit might still make them change their mind.
Place useful content in your press kit, good quality pictures and a press release outlining what your product is will suffice. Often people make the mistake of thinking that more content in a press kit is better. In reality, easily accessible and useful information is key. Members of press are very busy and usually want to spend as little time looking through your press kit as possible while still getting what they need.
The press release or info text should tell press all they need to know about your product. Including interesting angles. Outline the facts and let the journalists do the creative writing.
The photos should show off your product in the best way possible. Think of what you would want to see if you read an article about your game.
Move out of the booth to grow your network and drive traffic
How much time you spend on this depends on the goal of your exhibition but if you want to build relations with other developers and industry people you need to take a stroll over to their place and engage yourself in their products. Then kindly ask them to come over to your place and try your product. This is especially important if you want to get business contacts, but also gives opportunity to cross promotion and tapping into each others fanbases.
Follow up and reconnect after the event
We really want to hammer home the great importance of being remembered.
It is not enough make a good impression at the show, you have to stand out and be the one that's stuck on people's mind long after the event is over and they return home. Writers should not be able to resist writing about your product and customers should go home and talk about your product to all their friends. And to help this along you need to remind them.
You need to revisit your pile of business cards and email the journalists press kits and all the other materials they may need to write about you. And you should collect your customers email addresses so you can thank them for visiting and also remind them of where to follow or buy your product. You need to convert all those visitors into results.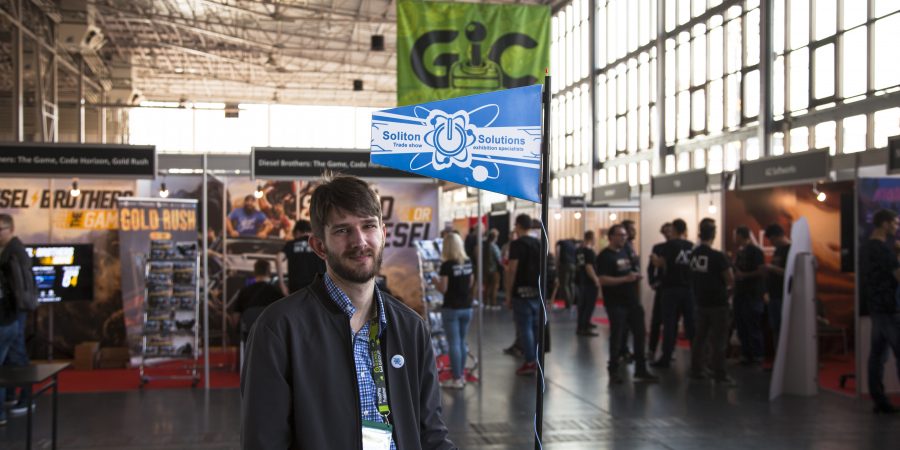 In conclusion
To succeed at an event like this you need to work hard and effectively; both before, during and after to make the most out of it. And as a developer this takes valuable time away from development… So there is a choice, if you really really acknowledge the importance of marketing you put your back into it, taking that time away from development to learn, plan and execute proper marketing actions…. The other alternative is to hire someone who knows what they are doing. In the end, most times, it takes more resources, time and money, for you to learn a new trade by yourself than hiring professionals to do it for you. It may seem expensive, but you have to calculate what it will actually cost to do it yourself. All these hours you will spend on learning the marketing trade, and actually doing your marketing efforts will cost you by delaying your development, and keeping you from doing what is your actual passion and talent.
We do not argue for recklessly throwing money on "marketing"
You have to do your research and spend it where it counts. Marketing should be an investment and you should earn more in the long run than it costs right now. and the added effectiveness of experience and a specialized pipeline saves both time and money compared to hiring and educating your own team or doing it yourself.
Want to exhibit at trade shows?
Our specialty, we help you exhibit at a convention, conference or event and make the most of your investment. Our team of marketing professionals, ex-journalists, and designers will take care of your entire exhibition experience. From designing and building a custom booth, to networking and sales.
We will come up with creative solutions that help your product stand out in the crowd.
Author Profile
Johny (John-Erik) Krahbichler is an exhibition specialist at Soliton Solutions and an experienced tech-journalist. Mr. Krahbichler's main expertise lies is in the consumer electronics industry as well as business & marketing strategy.

Currently Johny is using his experience from covering trade shows such as the CES to work with trade show exhibition marketing.