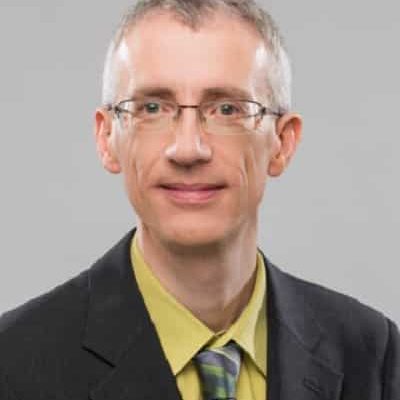 [Helsingborg Sweden 2020-08-03]
European Intellectual Property boutique KIPA AB has hired Iceland based Thorlakur Jonsson (Þorlákur Jónsson) to handle new cases relating to chemistry, biotechnology and pharmaceuticals.
He has a Ph.D. degree in Biological Chemistry from the University of California, Berkeley. Thorlakur has over 25 years of R&D experience in academic and industrial settings, many of which in the US.
Thorlakur advises clients on a variety of patent-related matters, including patent drafting and prosecution, opposition and appeal before the EPO, patentability assessments, infringement and freedom to operate and validity analyses.
Previously Thorlakur has gained extensive experience while working as Director of IP at Decode Genetics, a human genetics company based in Iceland, where he successfully defended their IP and opposing competitive IP. He has also prosecuted for multinational pharmaceutical companies based in Iceland. Before joining KIPA Thorlakur worked for an Iceland based IP firm.
Thorlakur has worked actively for the European Patent Institute (epi) for many years, and is currently member of epi's Council and Biotechnology committee.
Furthermore, Thorlakur has served on evaluation boards for the Icelandic Research Council for many years.
Thorlakur has aided a large range of businesses from major corporations to novel biotech startups in bringing their product successfully to market by overseeing their intellectual property.
With this extensive experience he hopes to aid KIPA in reaching out to more chemistry and biotech clients.
"I am very pleased to join the strong IP team at KIPA and hope that my experience in the chemistry and biotechnology areas will be of value to KIPA's current and future clients." - Thorlakur Jonsson
KIPA (Krahbichler Intellectual Property Advisors) is a European IP boutique working with global clients. KIPA was founded in 2006, specialized in medical technology (medtech), but today handles any IP cases including trademarks and designs. KIPA is experienced with handling prosecution, litigations, and frequently involved in oppositions.
KIPA AB (Krahbichler Intellectual Property Advisors)
Drottninggatan 11
SE-252 21 Helsingborg
SWEDEN
+46 (0)42 400 0330
E-mail: [email protected]

Thorlakur can be contacted directly by email to: [email protected]

For Press Inquiries contact:
Johny Krahbichler
[email protected]
Author Profile
Johny (John-Erik) Krahbichler is an exhibition specialist at Soliton Solutions and an experienced tech-journalist. Mr. Krahbichler's main expertise lies is in the consumer electronics industry as well as business & marketing strategy.

Currently Johny is using his experience from covering trade shows such as the CES to work with trade show exhibition marketing.