Dispense Hemp is your go to online resource to starting your very own recreational marijuana dispensary in California. It was started to provide budding entrepreneurs (or "bud entrepreneurs") with nearly everything they would need or want to know about legally forming a marijuana dispensary.
On November 8th, 2016, Proposition 64, also known as the Adult Use of Marijuana Act, was approved. Thanks to the approval, recreational marijuana dispensaries can now legally exist in California without the fear of prosecution. However, before you run off and try to be a budding entrepreneur, it's important to know that there are now a whole new set of marijuana dispensary laws that you need to understand.
At Dispense Hemp you can find everything from information on how to start and run a business to dispensary specific laws and requirements.
If you are thinking about opening a Cannabis dispensary in California, now is the time to act. The Industry Isn't Saturated Yet. The problem with most industries is that, over time, they become saturated with competition. This makes it difficult to succeed in most industries these days. However, something unique about the marijuana industry right now is that you don't have to deal with this problem.
So if you're ready to start looking into opening up a Marijuana dispensary head on over to Dispense Hemp. All of the information found on our website is available free of charge.
###
Still unsure about starting a dispensary? The articles on Dispense Hemp will help you find out if starting a marijuana dispensary is right for you. Our articles go over how to grow your own plants and profit from your work. We provide information on where you can legally obtain seeds and plants.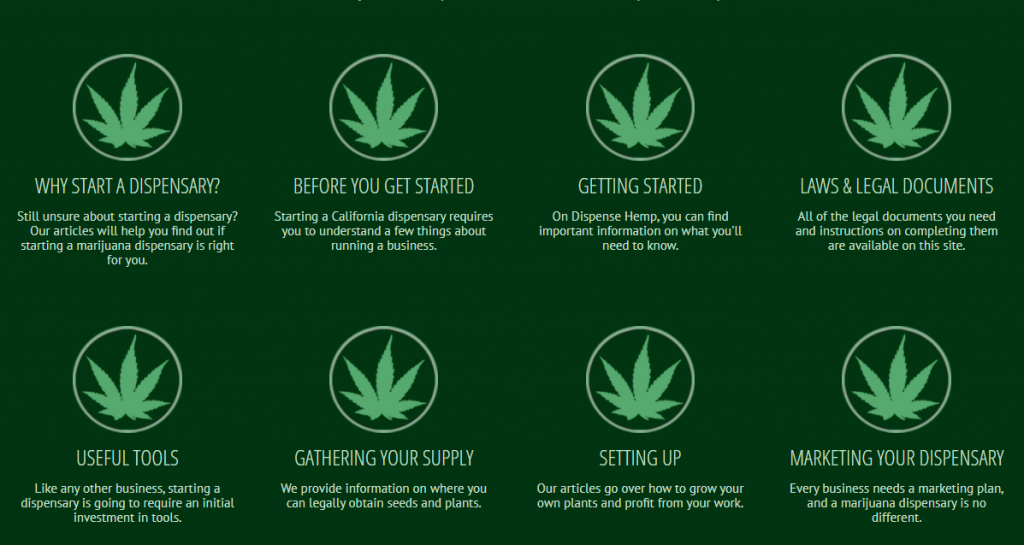 Author Profile
Johny (John-Erik) Krahbichler is an exhibition specialist at Soliton Solutions and an experienced tech-journalist. Mr. Krahbichler's main expertise lies is in the consumer electronics industry as well as business & marketing strategy.

Currently Johny is using his experience from covering trade shows such as the CES to work with trade show exhibition marketing.